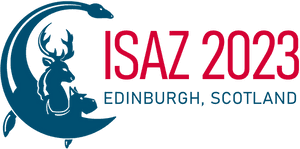 ISAZ 2023 Conference Registration
**Registration is now closed**
We are excited to offer registration packages for conference registration to the ISAZ 2023 Conference, Anthrozoology: The Spectrum of Human-Animal Interactions and Relationships, held in Edinburgh, Scotland on June 15-18, 2023!
Below you will find a description of the available registration packages (all costs are in US dollars):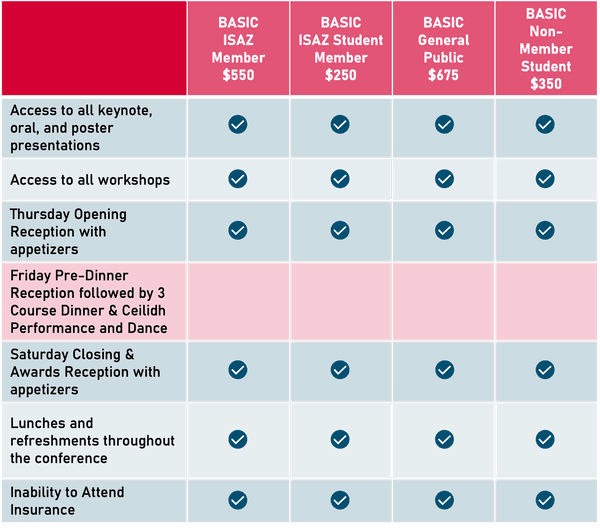 **ISAZ Members and Student Members need a Promo Code to access member rates. To access the Promo Code:
Log in to the

Member Portal

Click on "Member Benefits," and then

Click on "Conference Code"
**A single transaction is required for each registrant. If you need to register more than one individual, please submit the first transaction, and then start a new transaction for the second individual.
**Inability to Attend Insurance is mandatory and is automatically included in your registration fees.
**The Association of Animal-Assisted Intervention Professionals (AAAIP) is thrilled to support the excellent educational offering being made available through the 2023 ISAZ Conference. Conference attendees will be sent a code to be used by those who hold the Animal-Assisted Intervention Specialist Certification to receive 12 continued education credit hours towards their recertification requirement. Those interested in joining AAAIP can use the same code to receive a membership discount to AAAIP ($30 off premium and $15 off digital through 9/15/23).
If you have any questions on registration, please email adm.manager@isaz.net.